Incomparably Slim, Incredibly Solid
Protection From the Inside Out
The rigorous military-grade MIL-STD-810H drop test guarantees your phone can endure the worst of falls.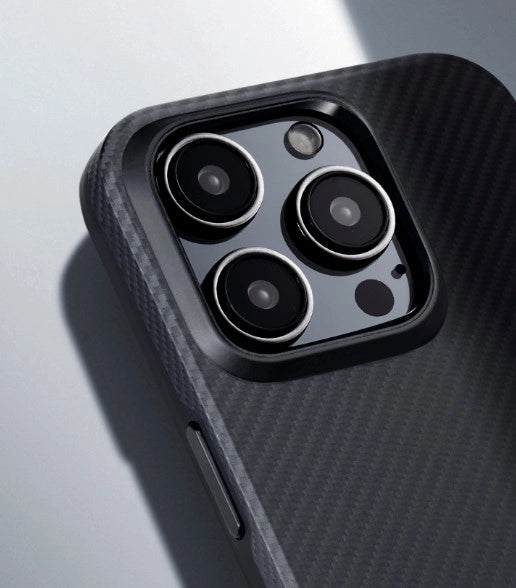 Raised Camera Lip
Nothing parallels a raised camera lip made from a seamless blend of metal and silica gel. Save your precious lenses from scratches and damage.
Metal Button Covers
Enjoy tactile delight with the meticulously designed metal button covers which can even survive more than 10,000 clicks and stay new.
Soft Nappa Leather Lining
The deluxe Nappa leather lining boasts superior softness and cushioning to defend the back of your iPhone against external impacts.
Elevated Screen Bezel
A delicate bezel subtly overtops the screen to wrap your phone in a compact bulk, withstanding the unexpected during face-down moments.
Impossibly Light and Thin
Despite its honor of all-around protection, this iPhone 15 case outshines other shockproof MagSafe cases in terms of sleekness. At a mere 1.65mm and weighing just 32 grams, this case ensures your device stays safe and secure in a minimal bulk.
Shockproof yet Slim
Do shockproof cases have to be bulky?
We don't think so. Protection aside, comfort and aesthetics are also crucial. We upgraded our technology and design to deliver the MagEZ Case Pro 4 – protective yet relatively light and minimalist.
We Are Pursuing Perfection.
So Are You.
Experience the ultimate protective phone case that combines the robustness of aramid fiber with the softness of TPU.
See Elegance in Minimalism